Who doesn't love a good Mass? (E.P.F.)
Updated: Aug 22, 2019
For those of you who love a good mass, the annual European Festival mass took place on Sunday 28th of July prior to the parade and the opening of the Euro Festival village.
MASS Movement: Lithuanian, French and German colleagues outside the church.
All of Europe looked to be seated inside as I sniped away from the balcony and side isles, always surprised to see so many Europeans celebrating mass together and surprised to see a mass being offered in the first place as so many nations must have so many differences.
One obvious difference of course is the sheer number of languages spoken in Europe and at the European Festival and while the mass was partly spoken in English, we needed to translate our reading into Irish which was no easy task as Tom Connor explained to me the complexity in either translating the bible verse or finding someone with an Irish bible who could give us the bible verse over the phone.
I hope they didn't ring Fr Larry Duff who I think is off skiing and doesn't want to be phoned.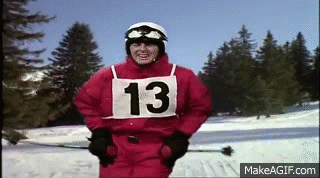 To further complicate things, I don't know if the Irish bible has an easy reference of bible verses.
In the end Bríd said the reading as Aisling held a tri-colour next to her and I suspect Bríd translated the verse herself unless by miracle they found the proverb, as Gaelic in an Irish bible lying around the Portugeuse school where we were staying.
Bríd O'Connor speaking in Irish and Aisling O'Connor holding our flag.
Bible Verse (English Standard Version)
Suppose five of the fifty righteous are lacking. Will you destroy the whole city for lack of five?" And he said, "I will not destroy it if I find forty-five there."
The verse in English I believe was about sparing a city if 50 good men could be found but would the city be destroyed for want of five good men? This proverb from Genesis questioned whether a city should be destroyed if righteous men could be found and it is not something I imagine is easy to translate into another language.
Luckily we had some very righteous people in our group and the ten second reading was read well in Irish as each country took turns reading their own verse in their own language.
The parade later in the day would be our own judgement day as with only 33 members in the Irish delegation, the city of Athlone was well short of the proverbial 50 good men.
I started with a Father Ted reference which is probably 25 years old which shows how much Ireland has changed in 21st Century from only a few decades earlier when Ireland was considered a true Catholic country.
I'm sure everyone was saying, "I Love a Good Mass" and looking to get back to the ceili and craic in the caravan and certainly after getting burnt in the parade I was very happy to find some Aftersun in the sturdy twin axle camper van even if no one was dancing a jig.
TED! A quarter century ago, household name Graham Norten was making his name in a caravan.
EPF Mass in Cantanhede in Portugal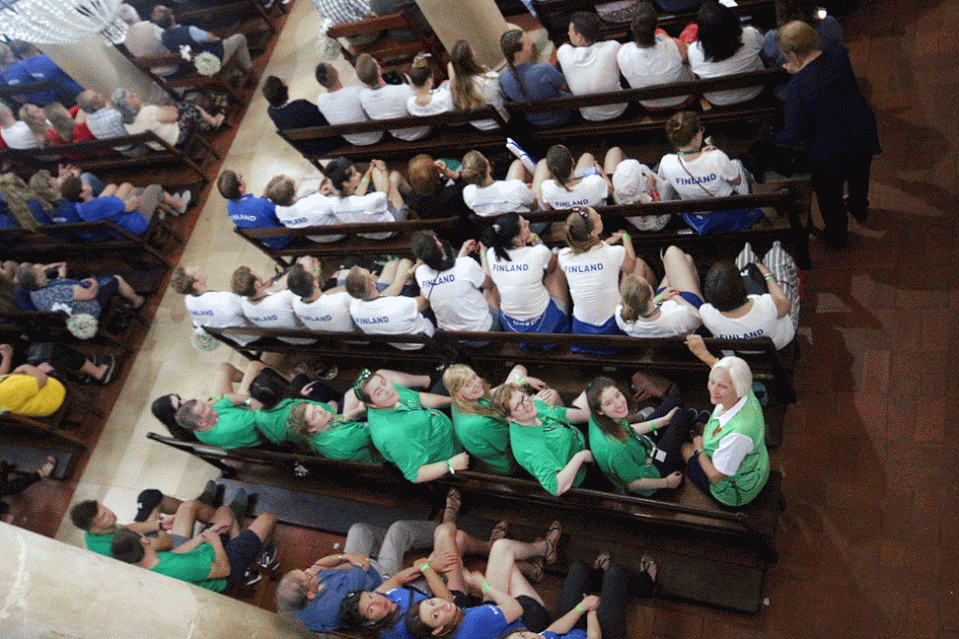 BACKROW: Ladies dressed in green waiting for mass to begin.
GREAT SCOTT: Scots and Danes in the front rows of a church full of European nations
All a bit of a blur now but well done Tom and Bríd in translating the complicated text into Irish.