Wheeler Dealer Flawed Formula
I love the tv show Wheeler Dealer but I think it is a bit of a flawed formula that is worth discussing.
Wheeler Dealer Reviewed


Great tv, Flawed Formula
In the picture taken from my tv you can see Mike Brewer, the original Wheeler Dealer, showing the costs associated with a VW van which they apparently received an offer of £9,500 for.
The van cost £2,500 and the paint job costs £3,000 and I think this is an issue that needs to be addressed as colour is something I would prefer to offer the customer and not chose myself at that price.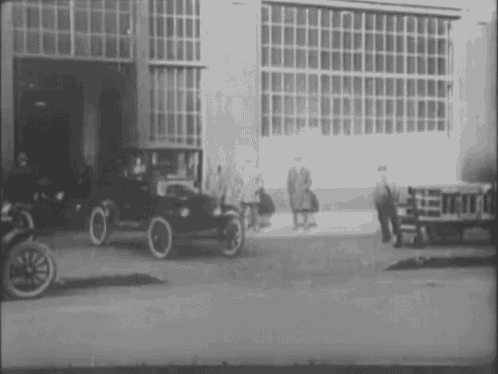 Henry Ford famously said, "You can have any colour you like, as long as it is black" but most people like to chose the colour themselves or prefer a car with the original paint scheme when buying a second-hand classic.
If I was buying the van I might like to have a company logo or something on the van and I think £3,000 on paint is an enormous drop in the bucket to spend on bringing the VW back to life.
£2,500 for a classic VW is vantastic but spending more on the paint is quite questionable and there is an issue here.
One, the potential customer might not like the colour but you can't prep and repair a car and not paint it when the bumper and are lights already taken off. It is simply a good time to paint the car.
That said, £3,000 is a third of the final price of the van and they have taken into account what is a popular colour for that van, at the time.
The show is fantastic for demonstrating how people can do little repairs themselves and add value to an old classic but since most of us aren't mechanics like Ed China or Ant Antseed
then I wonder how you can calculate the costs of all the man-hours put into these projects.
My show would be very boring where the mechanic and Wheeler Dealer salesman inspect the car together, know the faults before buying the car and then sell on the car at a higher price as everyone knows the value of a Wheeler Dealer restoration.
Selling cars for a 500 pound profit that has had thousands of man-hours of mechanic maintenance on them is not realistic and I would buy a Wheeler Dealer car, no matter the make or model or colour as I think their cars are worth more than they make out.
I think their cars deserve a premium but I guess that wouldn't be realistic for viewers as most amateur wheeler dealers don't have a mechanic with them when buying a car and any fixes carried out by themselves aren't going to profit them with premium prices.
MY OWN WHEELER DEALER REALITY SHOW
I bought an Alfa Romeo and thanks to my best friend Martin and a professional paint job, I managed to experience the Wheeler Dealer experience where we fixed lots of small little jobs that tidied up the car no end.
I still remember the first job I did was to find the 1,2,3,4,5,R chrome top of the gear knob and stuck it back in place with some chewing gum. This simple fix cost me nothing but I enjoyed seeing the chrome gear knob each time I changed gear rather than a gear knob that looked like it needed replacing.
Window wipers were replaced with better ones, and a touch of paint cleaned up all those old scratches that devalued the car. These few jobs meant that I fell in love with the beautiful new looking Italian motor and plenty of friends and family commented on the tidy motor.
My best friend helped to keep that car on the road and I guess we had our own Wheeler Dealer show where I give him plenty of headaches to solve and he learnt to hate Alfa Romeos while I loved them.
There are many jobs we can put off doing and I remember reading some advice about a broken roof liner that was starting to hang down on my car. The advice was simply, "don't look up" and I put off re-lining the roof liner until the car joined the parts bin in a scrapyard.
I would loved to have re-lined the roof liner as it annoyed my girlfriend whenever she was in the car but it wasn't an essential or obvious job that needed doing so I just avoided looking up at it.
Continues: https://www.nohemingway.com/post/7-seaters-7series-and-seventh-heaven