NEO Varadkar Enters The Matrix
I was very surprised to see an article saying that An Tánaiste, Leo Varadkar wanted to see armed guards at hotels in an effort to enforce travel restrictions. Things are getting serious in Ireland with over 200,000 reported cases and 3,674 dying as a result of Covid-19.
We need to be united in this fight but Leo Varadkar sounds like he wants to break Morpheus out of the Matrix and is getting ready to arm the country against tourists. This is not the shot in the arm we need.
CLEAR COMMUNICATIONS: Neo Varadkar is a doctor and should be suggesting pfizer shots over pistol shots and I can't believe this over-reaction to the pandemic.
At a press conference on February 3, An Tánaiste seemed to confuse the press with comments that seemed to contradict other ministers, and I will share the transcript/ statement when his office provides them. https://www.irishmirror.ie/news/irish-news/politics/armed-guards-stationed-hotels-enforce-23434873
RELOADED: His own website www.leovaradkar.ie is down at the moment so just like in The Matrix, I will have to find a landline to reach his office but I find it completely unacceptable that a person who can't run a website can suggest deploying armed agents to run the country.
AGENT OF CHAOS: Please remember that we are fighting a virus and nothing else.
From my own experience travelling to Ireland in December, I filled out all the details on the locator forms and received ONE text message after a few days, asking if I was still at the same address.
Pictured right, is all that I was asked for when visiting Ireland during my first 14 days.
I text back asking where I could find a PCR test and received no response.
When I contacted my local GP and enquired about a PCR test, the operator asked me, "What's a PCR test?"
I did get the test within a few days and I can't praise the people in Mullingar enough for the quick and efficient testing they did.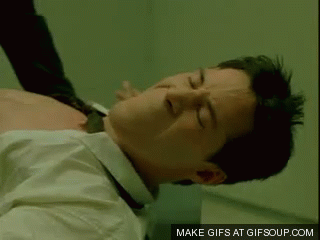 Yes, it was uncomfortable for a second but I was in and out in a about a minute and then just had to wait for the test results to be send to my phone.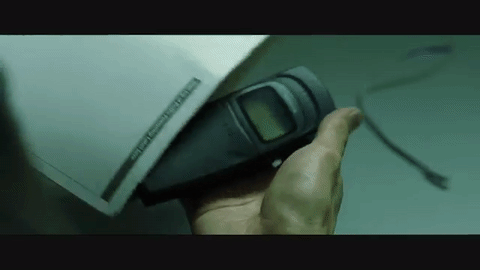 That's all. Have we gone from a text message to a firing squad by the buffet and hotel pool?
In a week when An Gardai have gone viral for their sick dance moves, Doctor Footloose is suggesting armed guards at hotels to ensure strict restrictions are adhered to.
Ireland has a very proud history of not normally arming guards, and I have never even seen armed guards on display at Dublin Airport for example or even Dáil Éireann.
Twenty years ago, America changed much of their legislation after the terrorist attacks on 9/11, and it is very important that Ireland doesn't jump the gun as leaders try to control a situation that they have lost control of. (As most countries have.)
Madrid has apparently spent €2.7 million on a "drone force" to monitor people's movements with the 15 drones equipped with 4k cameras, loudspeakers and thermal imaging.
Neo Varadkar has been a very good leader in my opinion and delivered a great sobering speech last Saint Patrick's Day but reaching for guns when no guns are needed doesn't make any sense to me.
It is dangerous to introduce legislation as a knee-jerk reaction and when An Tánaiste said, "I would be afraid to live in a country where the government could detain anyone for 14 days against their will without passing a law," I think he misses the reason why most people are afraid of being detained.
Jews in Nazi Germany weren't alarmed that they were losing their rights without legislation and proper paperwork, neither were slaves in America. Mother and Child Homes in Ireland probably had all the right paperwork as well and law makers have made some terrible laws in the past and laws aren't always very democratic so I hope people keep an eye on our law-makers looking to reach for the gun shelf when they should have been building hospitals and focusing more on healthcare over the last 12 months instead.
I really find it hard to believe a doctor has suggested guns as a solution during this pandemic.
I think our brave Neo needs to unplug for a bit and get some R&R and stop shooting from the hip in press conferences where Neo is no longer Number One.
NUMBERS: While the numbers in Ireland are very low by comparison with other countries and the United Kingdom for example has had almost as many cases as the entire population of Ireland, the figure is rising fast and we have lost as many people to Covid-19 as we did during decades of conflict in Northern Ireland. It is hard to know what to make of the numbers so let me point it out, 3,674 people have died in the Republic of Ireland to date which is a huge increase from the 2,248 deaths at the start of January.
We can all understand that leaders are tired of looking at their computer screens and trying to make sense of all available data to them but I don't believe armed agents outside Irish hotels is the solution.
What is needed is more co-operation between politicians and the general public which I haven't seen.
In Ireland we cancelled January Sales so some people went ahead with December Sales instead.
In Madrid, where I live, there are strict restrictions in place and a curfew at 10pm which means bars and restaurants have to close at 9pm. To my disbelief I saw many nightclubs open and decided to investigate. The first few clubs were full and I was told to come back the next day at 4pm.
I did try the next day and found myself in a small crowded club with waitresses not wearing masks.
To be honest it reminded me of the images of parties in Zion in The Matrix, and while Spain might be far removed from Ireland, there are still many underground parties taking place in Ireland and a friend contacted me last week, looking to copy my PCR test so that they could fly home to Ireland. Nice.
People need to appreciate the extreme efforts governments need to go to to prevent a massive Covid orgy taking place. You cannot make this stuff up but I would prefer to see Doctor Varadkar taking up Yoga or Kung-fu before arming agents and entering the dystopian sci-fi world of The Matrix.
ZION: You know it's the end of the world when you see underground parties like in The Matrix.
HELLO OPERATOR: Whoever answers the call, they will need details on PRC testing and a choice of vaccines to hand because this Oracle doesn't predict a miracle and no amout of "guns, lots of guns" is going to fix this problem Neo, despite what you might have seen on tv.