Updated: Oct 20, 2018
HURT LOCKER
Thinker Tailor, Soldier, Spaceman,
Doctor, Wand Salesman,
Neville Chamberland,
The Elephant man
WHO adopted Hell Boy
Spaceballs, Crystal Skulls
You played them all
The Bird O´Donnell
And the Darkest Hour
Harry Potter, Rob Roy and 2 Hell Boys
You were a man for all seasons.
Orwellian tales of 1984,
You put the V in Vendetta,
and made Contact with The Field
You lived and died so many times
So many lives, regenerate my smile
Sir John, you live on
Legends never die.
28th of January 2017
ABOUT THE HOMAGE TO JOHN HURT:
This poem is dedicated to the life and many deaths of Sir John Hurt who passed away in January 2017 after 50 incredible years acting in many memorable roles.
Starring in his final years as Neville Chamberland in The Darkest Hour and in the star studded Thinker Tailor, Soldier, Spy, he quite literally burst onto our screens as we screamed at his spaceman role in the 1979 Ridley Scott film Alien.
Along with Sir Anthony Hopkins who played Dr. Frederic Treveshe, Sir John played the Elephant Man John Merrick in the 1980 film The Elephant Man. I loved him as the father figure in Hell Boy and Hell Boy II & was thrilled to see him play Doctor Who for a very short time for the 50th anniversary. Time Travelling back as the War Doctor before regenerating into the series timeline.
Despite his incredible role in Alien when the alien bursts from his chest, the first time I appreciated him as an actor was in the classic Irish film, The Field, written by John B Keane where he played the Bird O'Donnell.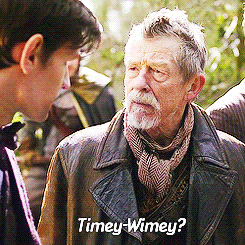 In 1984 he played the lead in George Orwell's classic dystopian tale and 20 years later he played the roll reversing leader in V for Vendetta.
With a much smaller part than normal he was the wand salesman who sold Harry Potter his magic wand and he also played the eccentric billionaire who guided Jodie Foster in Robert Zemeckis' film Contact.
SILENCE OF THE FIELD: I really miss John Hurt, so do I Dr Lecter/ Dr. Frederic Treves
IT HURTS: But not the first time a foreign body was found in his stomach when screened.